As we edge closer to 2020 and take a look back on the years developments in the augmented reality industry, we can see progress being made all over the place. Microsoft started shipping it's Hololens 2 device, ARKit 3 and ARCore v1.12.0 were introduced, and Apple is rumored to be shipping their AR glasses within the next year. As a result of the growing field of AR, the business of AR sex has started to make its way on to our phones and headsets.
The augmented reality sex industry is still ripe and content isn't booming like we're seeing with VR, but there are enough sites, apps, and videos out there for us to create a top 3 list of the best AR sex platforms in existence today. And kicking off this list with our third place favorite:
#3 MyARGirls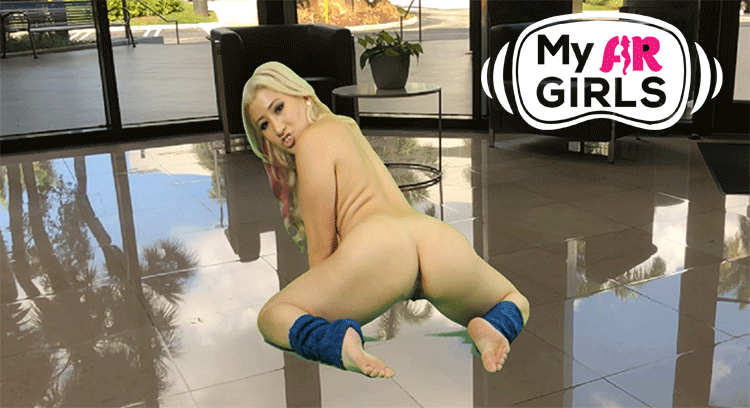 MyARGirls didn't launch until quite recently and the company didn't fail on bringing something worth checking out. Blondes, brunettes – teens and MILFS, the site has a little something for everybody to admire in their physical space.
Right now there is a handful of videos on the site with camgirl models and pornstars such as Jeni Juice, Cristi Ann and Sara Jay, to name a few. There are scenes for both POV sex as well as solo scenes where you can watch some of the models performing with a dildo, or just generally stripping and masturbating.
Each scene runs at 60FPS giving ultra-smooth running time and the cool thing is you're not limited to one girl at a time. Using an app called 123Merge means you can run up to 3 of them playing all at the same time in different positions around you.
What separates MyARGirls from other sites on this list is it focuses solely on actual recordings of girls performing instead of 3D/4D CGI models. This means you don't get the luxury of walking around and seeing them from any angle, but it does mean you're getting real footage of a hot girl performing.
#2 ARConk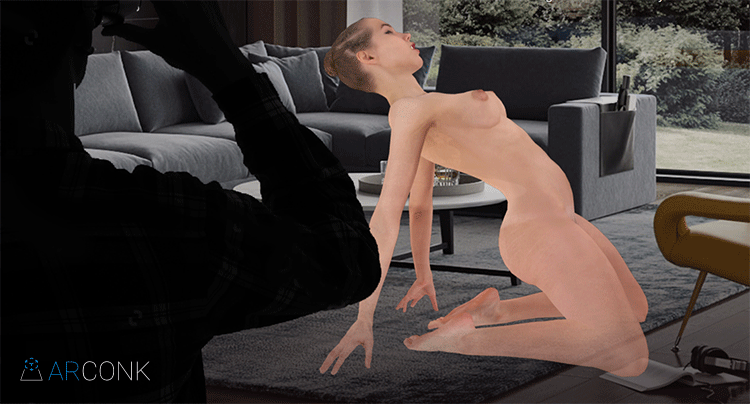 ARConk announced they were developing an app a while back but it wasn't until recently when the company collaborated with VRBangers that the app was officially live to download.
To date, ARConk is one of the only platforms that offer AR sex experiences on an augmented reality headset, which is a huge plus for the viewer. The software is compatible with cardboard AR headsets like Aryzon and Holokit meaning you can stream the model and admire her from a first-person point of view.
The app features two different variations of AR porn. One is a flat video and another being a 3D girl you can project in your physical space. The 3D version is where you'll get the best experiences. Here you can mess around with multiple different sex positions and experience augmented reality to its fullest.
VRBangers and its network of sites have had huge success in the field of VR porn so having them involved in the app offers a huge promise that there will be plenty more to come in the future.
#1 Naughty America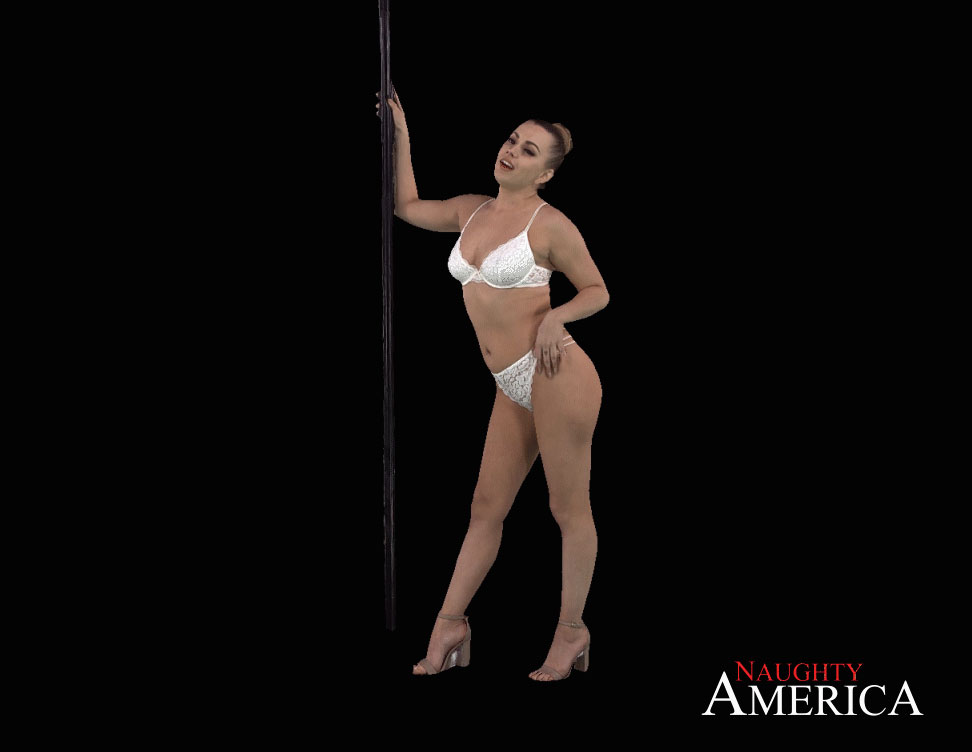 Concluding the list of the best AR sex sites is our number 1 spot, Naughty America.
Naughty America is a company that's forever innovating and augmented reality is no different. The company was revealed to be one of the early adopters of AR technology after showcasing an app they were developing at the 2018's Consumer Electronic Show. That app turned out to be called 'Holograms' and was released later in the year.
Holograms has earned first place simply due to its amount of content when compared to others in this list. There are approximately 50 animations performed by 13 pornstars ranging from stripteases to just generally posing and acting slutty. Some of the adult stars you will find include August Taylor, Stephanie West, and Alexa grace – you can even have a bit of Johny Castle if that's your thing.
The app is available on both Android and IOS, or you can also take it into VR with your Oculus or Vive. The disappointing thing is that there's no split-screen option for AR meaning it doesn't work for AR headsets. I'm sure this will be introduced at some point in the future though once the market picks up.