Let's be honest, who hasn't thought about the idea of having a hot new sex swing installed in their bedroom where they can undergo their deepest desires? Or perhaps having a solid iron padlocked cage built in to their basement where they can lock up their naughty slave who's in need of a long, harsh punishment? What's been stopping you? Maybe you can't decide from an online picture what's the best toy for you? Or how it will look or fit in your desired location?
Well, thanks to a new AR app developed by Third Aurora, that no longer needs to be a worry. The app, named Every Single Sex Toy, allows users to browse through a catalogue of kinky adult toys. It then allows uses the view them in their homes using the latest augmented reality technology.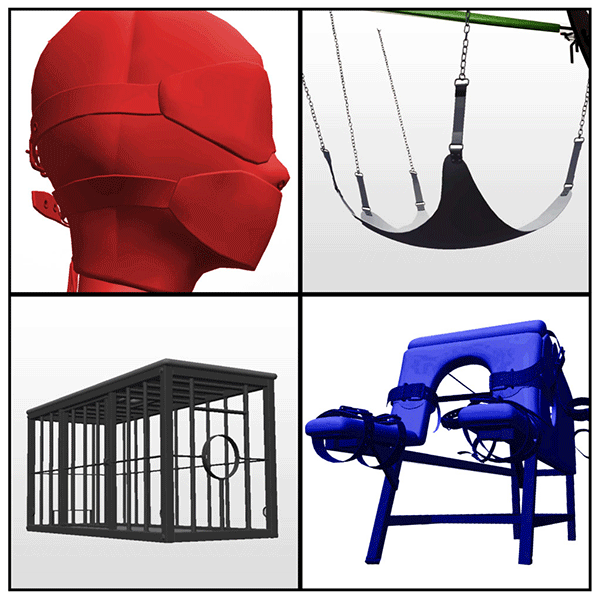 Users can view each life-sized item in 3D which means they can get a true idea of size and fitting. Using nothing more than a smartphone, they can walk around objects such as bondage cages, whips and chains and see them from each angle, giving them a complete feel of having these erotic objects in their homes.
Dave Chaffey, co-founder of Third Aurora says that the platform will be humorous for the consumer to begin with. He goes on to say:
Yes, there's certainly been a lot of people giving it a go and some office banter about all the bits and pieces you can see. We're expecting that at the start. But once the initial laughter dies down, watch this become a serious channel for commerce.
The app has been developed for both Iphone and Android devices meaning just about anybody can see what it like to have some high-end fetish gear positioned in their home.
Chaffey goes on to say:
Absolutely no doubt about it, for a certain percentage of the population, this will be a new platform for commerce, particularly when the size of the item and it's exact position matters.

We believe that smartphone augmented reality will play a part in two to four percent of sales, across all industries, within five years. Its currently an untapped field.
Wanna try the app?