The much-anticipated Naughty America AR app is now available for AR enabled Android smartphones.
About the App 
If you love porn, you will have heard about Naughty America. They are one of the highest-rated companies in the industry. They entered the VR market very early on and remain one of the best in the business so the release of Naughty America AR has been creating a massive buzz. The app uses Google ARcore which enabled life-sized 3D pornstars to be projected in to the user's physical environment. Each model comes with a 3-4 second teaser and feature the likes of as Stephanie West, Alexa Grace and Johnny Castle. The augmented reality sex app is free to download and can used on android devices. Naughty America have included a paid version which comes with fully naked models to be used for you pleasure.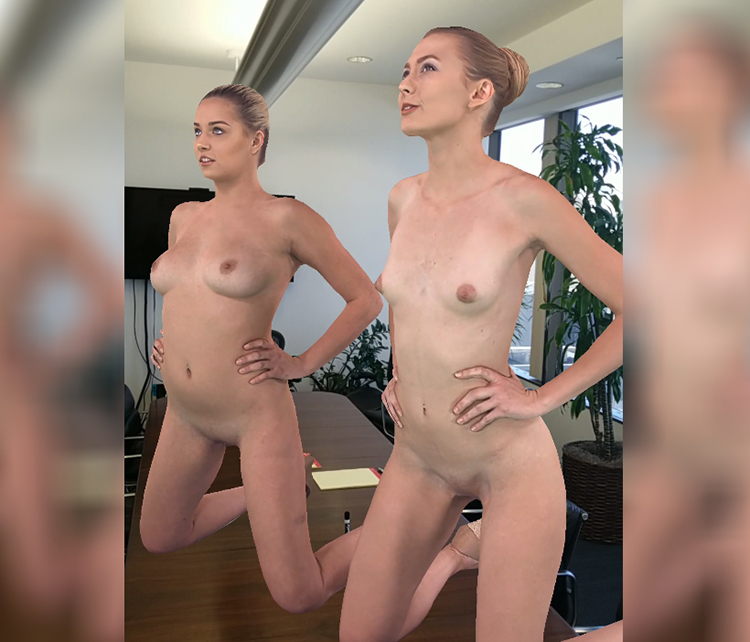 At the moment the features are quite basic. However, CEO of Naughty America said in a recent interview that the application will enable users to create their very own custom AR Sex videos at home. He believes AR is the future and states that they will create longer videos if the public ask for it.
Download Instructions
Download the Naughty America AR app for Android.
Open the Naughty America AR APK file on your device and launch it.
Make sure to give the app access to your device's camera.
Move your device around until it detects a surface on which to place a model. Once a surface is detected, a white or red grid will appear. *TIP: Flat surfaces such as floors, tables and beds often work best, along with well-lit environments.)
Scroll left and right to explore our library of interactive models, then drag the thumbnail of your choice onto the grid.
Once your thumbnail of choice is in place, explore your models! Walk up to them, around them, and press the play button to experience them. Make sure your audio is turned up!
As you explore your holograms, feel free to click the camera or video buttons to take a snapshot or record a video. Save and share your creations!
To choose a new hologram, clear your surface by pressing the trash button.
Take your models anywhere with you, and have fun!